Sarah
Product Innovation, Solaria US
Through our consumer research, we learned that two out of three American renters are uninsured and often find the process of buying renters insurance to be lengthy, confusing, and expensive. We set out to solve for this problem and in 2018 we launched Certainly, a new renters insurance product that is three questions to get a quote and starts at $5 per month. We also added a new offering, Identity Protection, as an add-on to the renters insurance. You get proactive monitoring for your identity, helping you stay safe from identity theft, credit card fraud and more. We're excited to continue to launch new offerings on the Certainly platform focused on mobility, shelter, and commerce to learn more about what our customers are looking for.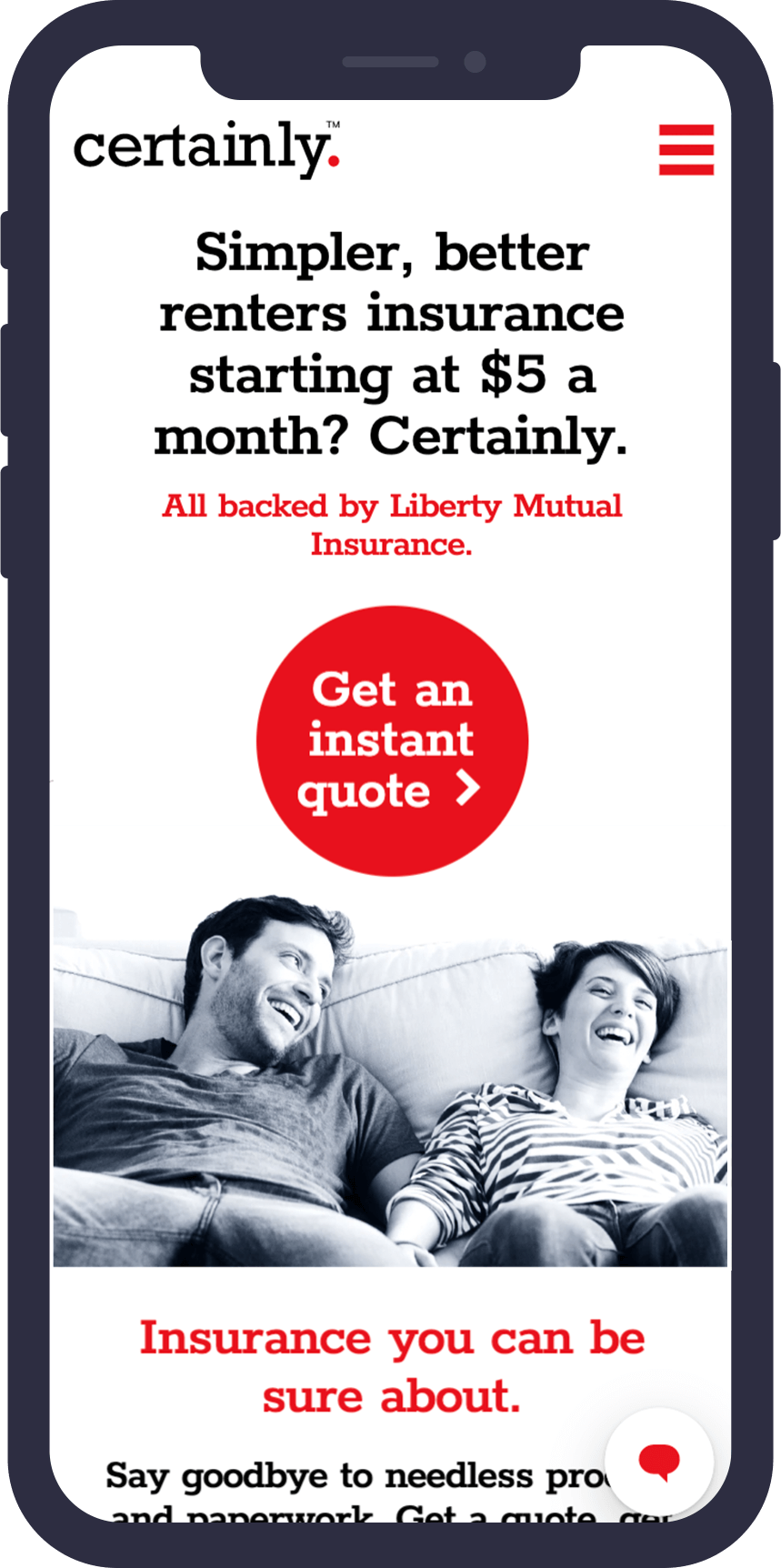 As a product owner on the team, I get to work with our talented engineers, designers, and data scientists to deliver an exceptional experience for our customers. Our backgrounds and skills complement one another and allow us to solve problems and build new products quickly. I also partner with teams across Liberty Mutual to make sure our Certainly products leverage the capabilities and expertise of a Fortune 100 company.
As we look forward to next year, I am excited to continue building on the Certainly platform to protect people across all aspects of their lives!
Check out our site: Certainly